Buy stationary concrete mixing plant with low price
2019.01.09
To buy stationery concrete mixing plant, we should know the model according to the investment scale. Usually, the price of stationary concrete mixing plant equipment is related to the model and configuration. What are the models of concrete mixing equipment?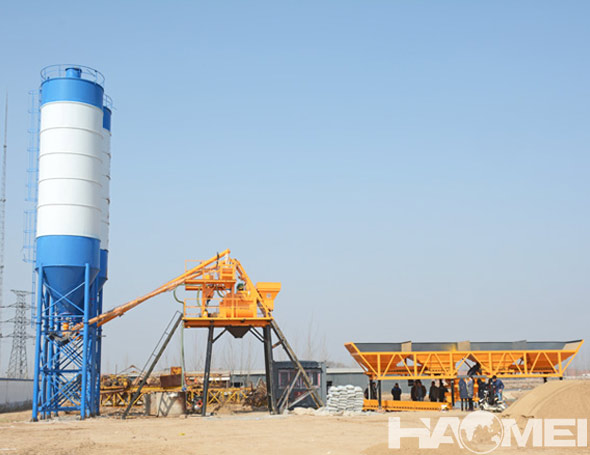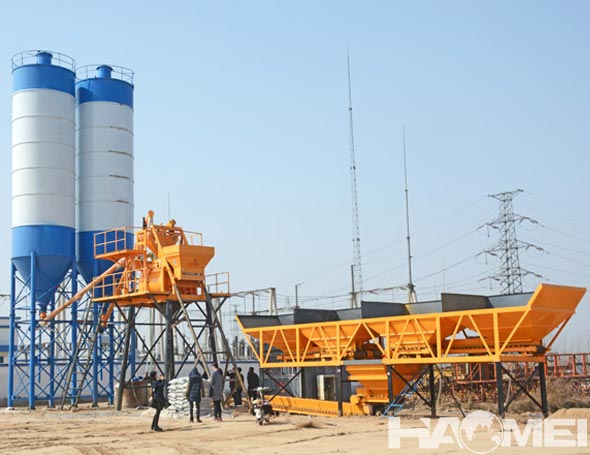 The conventional concrete mixing plant models are: HZS25/35/50/60/75/90/120/180/240 concrete batching plant. According to different concrete mixing station models, 0.5 - 4 m3 concrete can be produced per output, 25-240 cubic meters of concrete per hour. Under normal circumstances, the most welcomed model on the market are HZS35, HZS50, HZS60 concrete mixing plant and the HZS120 commercial concrete mixing station. These stationary concrete mixing plant equipment are equipped with concrete mixer which has durable and long life. Among the many concrete mixing equipment, the forced concrete mixing station is widely used.
What are the performance advantages to buy stationary concrete mixing plant HZS series?
1.The double-shaft forced concrete mixing machine has the characteristics of high production efficiency, simple structure, reliable operation, simple maintenance and simple operation. In recent years, concrete mixing plant equipment has been widely used in many departments such as roads, railways, water conservancy and commercial mixing stations. There are many types of concrete mixing stations.
2. The working principle of the forced concrete mixer is that the concrete material is evenly stirred and the stirring force is large, which can meet the needs of users for various concrete processing.
3. Improved double-shaft forced concrete mixing equipment internal lining material, greatly improving hardness and wear resistance, using high chrome bottom lining plate to extend the service life, increasing the thickness of the lining plate, the thickness of bottom lining plate is increased from the original 15mm to 20mm, and the side liner is 14mm to 16mm, which improves the life of the liner by more than 50%.
4. The main engine of the stationary concrete mixing plant is hydraulically driven, and the unloading time is short, which avoids the unloading due to the lack of pneumatics. The double unloading mode can enable the manual unloading control during the power failure.