Portable concrete batch plant manufacturer
2019.03.27
Portable concrete batch plant manufacturer Haomei engaged in supply high performance portable concrete batching plant for fast and small construction projects. The portable concrete batch plant YHZS25-YHZS75 has advantages compared to the stationary concrete batch plant. Here is a brief overview of the distinctive features of mobile concrete batch plants.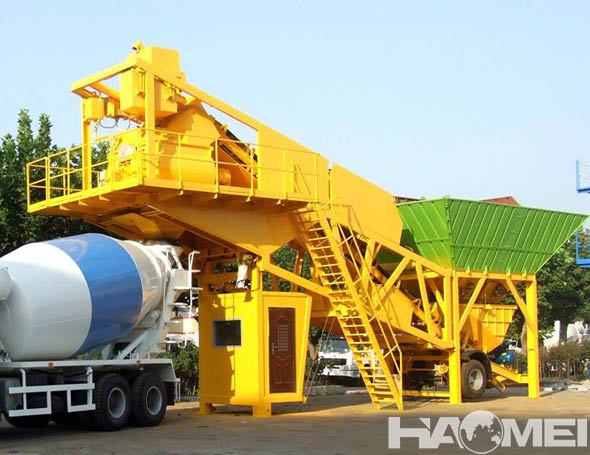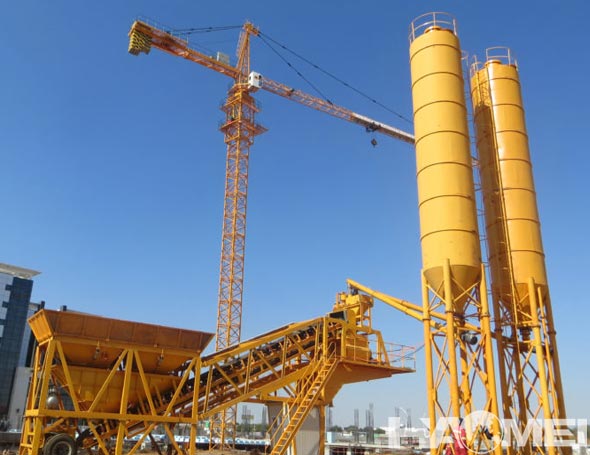 First, the concrete batching measuring bucket, belt conveyor and lifting belt conveyor are integrated into one whole, saving a belt conveyor.
Second, the control room is the leg of the main building, and can be rotated, no need to disconnect the cable when transferring the site. Third, in order to reduce the transportation height, the cement metering bucket is designed for the first time in a rotating manner.
Fourth, the middle ground clearance is close to 600mm, which is higher than other portable concrete batch plant manufacturer, so that the walking performance, especially the performance of the top of the slope reaches the strongest.
Fifth, the batching station, mixing host, and weighing system are integrated into a trailer unit, and equipped with tires and traction pins, collecting materials, electronic weighing, lifting, and mixing as one unit. Easy to use, easy to transport and fast. Allow speeds of up to 40-60 km/h when dragging. The total weight of all equipment in the portable concrete batch plant is less than 23 tons.
Sixth, Use a mobile concrete batch plant to reduce installation time. Except for equipment such as screw conveyors and powder tanks, all the wiring of the portable batching plant need not be removed. Only cranes can finish the disassemble and displace work in one day. When installing, if the ground is flat and solid, it can be produced in the same day without the need of foundation. It is very suitable for the unit with tight schedule.
Seventh, portable concrete batch plant manufacturer can help you set up the batching plant on site, can save a lot of cost of purchasing concrete mixer trucks, reduce transportation time, reduce operating costs, and avoid the degradation and waste of concrete caused by long-distance transportation or traffic jams.