The advantages of concrete batching plant
2017.10.13
Concrete batching plant has a perfect quality inspection system to ensure the concrete quality. It has advantages of accurate measurement, even mixing, high quality. It is more severe to control the quality of raw materials and cooperation ratio online, and can guarantee the quality of the concrete. How does a concrete batching plant has so many advantages? For it has 6 systems with advanced technology.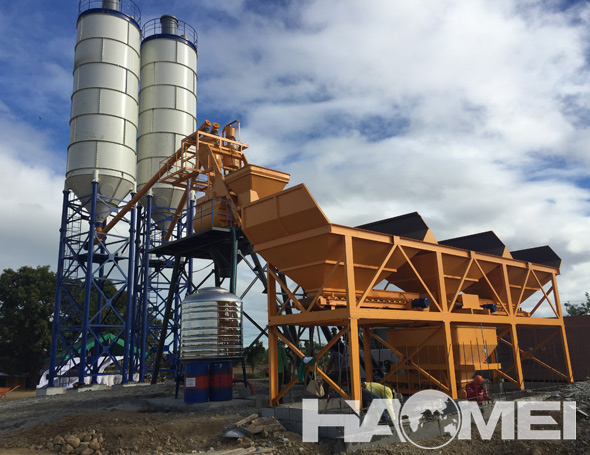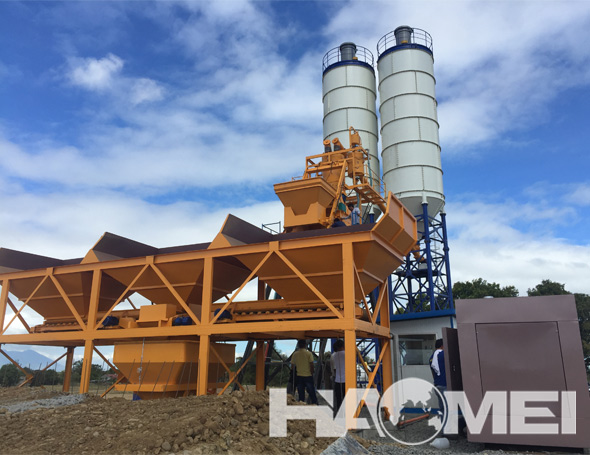 1, The batching system. Eccentric gate, vibration structure, and multiple design to ensure material discharge smooth, coarse and accurate measurement, automatic realized of buckle and lack function to ensure accurate measurement.
2, The conveying system. The changeable friction plate type drum can shorten the maintenance time, and can be replaced in half an hour. Five cleaning and water cleaning process, minimize the belt loss.
3, The powder metering system. The size of the connection avoid the influence of spiral to powder, free measure frame structure avoid the impact of the plant to powder. The reasonable breathable design balance powder pressure, effectively prevent wrong measurement.
4, The liquid metering system coarse and fine measurement, automatic realization of super buckle buckle call, lack of nominal complement function, to ensure accurate measurement.
5, The mixing system with double screw belt mixer, saving stirring time for 15%, energy saving fro 20%.
6, The independent researched intelligent double computer synchronous production management control system never stop working. The automatic, semi-automatic and manual three ways makes the production control more comfortable. The full range inspection of real-time equipment production state, classification report summary query, can be customized according to the demand, the production control is more available, remote, real-time and fast.