Professional asphalt plant exporter from China
2019.08.07
Haomei is a professional asphalt plant exporter from China, our LB series asphalt mixing plants have made great contribution to Asia and Africa road construction. With the rapid development of national economic construction, road construction technology has also been continuously improved, especially the application of asphalt mixing plant has become more and more extensive. Haomei asphalt plant can not only produce large proportion, high quality and multi-species asphalt mixture production, but also achieve high standard environmental protection emissions.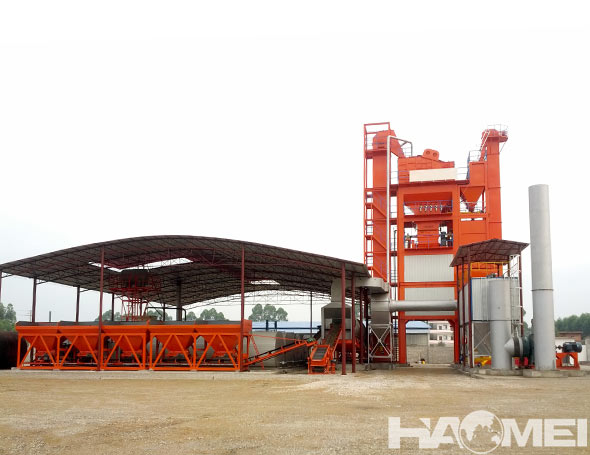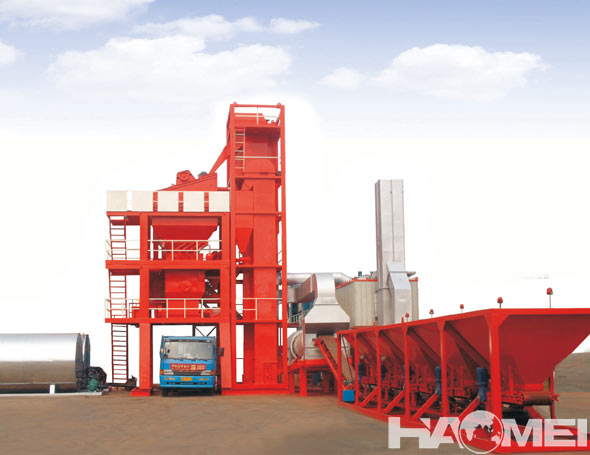 The LB series asphalt mixing plants has adopt advanced European technology, together with over 20 years experience on road construction machine, Haomei has become a trustworthy asphalt mixing plant manufacturer in China. The advantages of Haomei asphalt plant are:
1, Vibrating screen: It adopts double motor vibration to make the whole vibrating screen with uniform force, large screening area, high efficiency and complete screening.
2, Burner: Adopt special imported automatic low-noise burner with a ratio of 1:7 and thermal oil insulation. Improve the temperature control accuracy of the stone, improve the thermal efficiency and broaden the fuel use range (burnable heavy oil, diesel) to reduce production costs.
3, Dust collector: The overall modular design, using two-stage dust removal, dust emissions is less than 50mg/Nm3.
4, Metering system: automatic intelligent control, independent batching measurement, high system precision and accurate ingredients.
From the storage, transportation, heating, mixing, and unloading of asphalt and aggregates, we achieve environmental protection, effectively control the production of harmful flue gas, dust and high energy consumption in the production process. Asphalt plant exporter adopt first-class inertial dust removal plus secondary bag filter system and the building body negative pressure dustproof design, according to the European standard environmental protection concept, provide the guarantee of the asphalt plant equipment in terms of dust emission, acid substance emission and noise control.