HZS batching plant for ready mixed concrete
2019.04.24
The HZS batching plant for ready mixed concrete has the advantages of high mixing quality, high efficiency, high stirring strength, environmental protection and safety. With the capacity of 25-240m3/h, HZS series ready mixed concrete batching plants have been the preferred equipment for users to produce high quality ready mix concrete.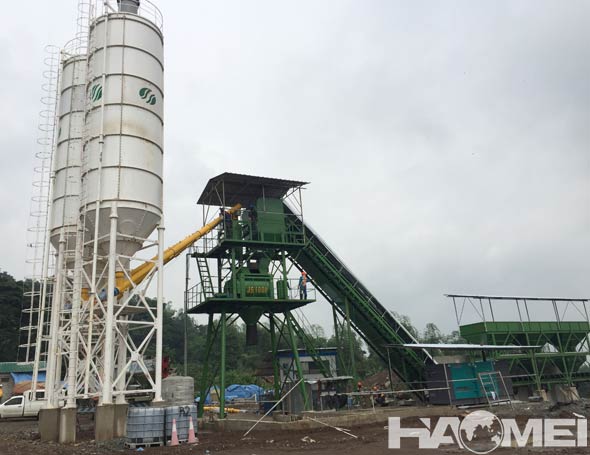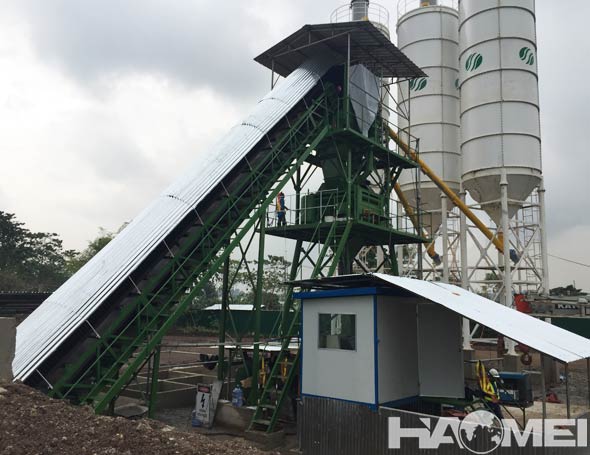 At present, the main model of ready mixed concrete batching plant on the market include HZS25 concrete batching plant, HZS35 batching plant, HZS50 concrete plant, HZS60 batch plant, HZS75 concrete batch plant, HZS90 concrete mixing plant, HZS120 concrete mix plant and HZS180 ready mix concrete plant. The HZS batching plant for ready mixed concrete produced by Haomei have faster mixing speed, stronger stirring ability, longer product life, more wear-resistant, it is a concrete mixing plant that has been recognized by the users after long-term use. Haomei Machinery have a complete pre-sale, sale, after-sales service system, to provide quality assurance services and support for concrete mixing equipment.
Compared with similar products on the market, Haomei Machinery HZS batching plant for ready mixed concrete have advantages:
1. Double-shaft forced concrete mixer, good mixing quality and high efficiency;
2. Pneumatic components are produced by foreign brands with good stability;
3. Two arc gates are provided under the aggregate hopper, and the accurate weighing of the aggregate can be completed by controlling the opening and closing of the discharge door;
4. The conveying pump adopts stainless steel anti-corrosion pump, the motor frequency conversion speed regulation, and the weighing precision of the admixture is high.