Buy equipment from china batching plant manufacturers
2018.08.15
In recent years, with the rapid development of construction industry, the use of concrete batching plants has been popularized. China batching plant manufacturers shows superiority on the price and performance, so many friends choose the buy concrete batching plants from manufacturers in China. What are the characteristics of the concrete batching plant from china manufacturers.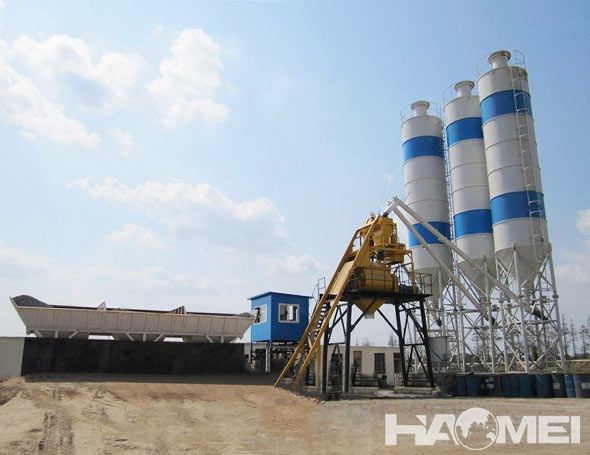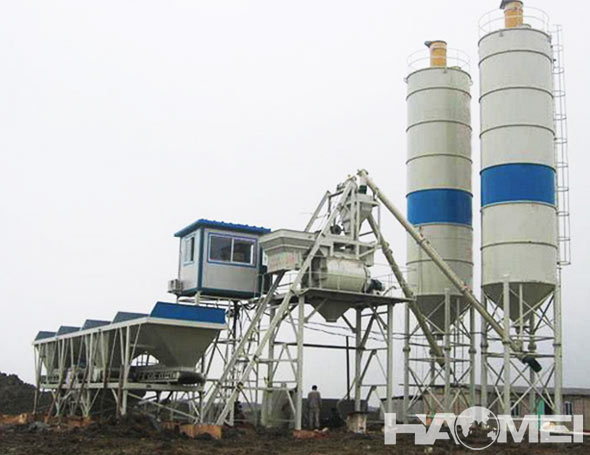 1. Highly automated
China's concrete batching plant is being highly automated and constantly turned to intelligent, with high degree of automation, strong production capacity, high weighing accuracy, good mixing quality, can complete multiple warehouse numbers, multi-mixing ratio, long-term uninterrupted successive production features.
2. Excellent mixing performance
China's concrete batching plant adopts twin-shaft forced concrete mixer, which has strong mixing ability, uniform mixing quality and high productivity. The shaft end seal adopts a unique multiple sealing structure, which effectively prevents sand leakage and ensures the long-term operation of the entire mixing system.
3. High stability
The places often subjected to impact and vulnerability in the concrete batching plant, for example, unloading hopper and the transition bucket adopts the reinforced wear-resistant steel plate, and the ring-shaped belt joint is vulcanized and bonded. The service life is better than that of ordinary steel and greatly improve the stability and reliability of the entire equipment.
4. Excellent environmental performance
All powdered materials are processed in a closed state from loading, batching, metering, feeding to agitation. The concrete mixer cover, the cement metering bin, the dust exhaust pipe of the fly ash metering bin are connected to the dust collector, which greatly reduces the environmental pollution caused by dust and hum.
The equipment of china batching plant manufacturers have large output, short production cycle, complete models and perfect after-sales.