China Top concrete mixer truck manufacturers
2019.07.17
Haomei is one of the China top concrete mixer truck manufacturers, the capacity of our truck mixer is 6-16 cubic meters. The mixing drum and the chassis can be customized according to the requirements. With decades years of exporting experience, Haomei find that the small concrete mixer truck has been welcomed on the market. The small concrete mixer truck is a mixer that has capacity of 2-6 cubic meters, its body has the characteristics of narrow body, short wheelbase, small turning radius, etc., and is widely use in the working environment with lower limit, width and lengthd.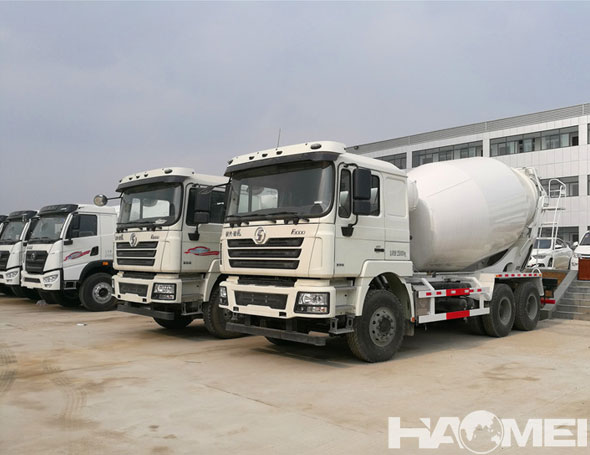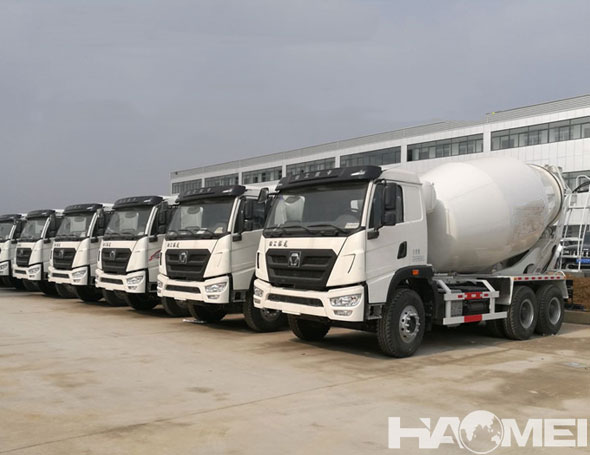 Then while using concrete mixer trucks small, we need to pay attention to some aspects.
1, During the transportation, the tank body is prohibited from stalling to prevent concrete condensation. When the engine is stopped and restarted, it will cause impact on the hydraulic system and reducer, resulting in damage to the hydraulic pump and motor.
2, When unloading, if the water is found to evaporate and the slump is too low to meet the user's requirements, water can be appropriately added to the cylinder, and then rotated at 10 to 14 r/min for 30 revolutions to discharge the concrete.
3, During the no-load operation of the concrete mixer truck, the mixing drum must not stop to avoid the bumping of the raceway and the roller when the bump is caused, resulting in abnormal damage of the roller and the raceway.
4, The water volume of the concrete mixer truck should be filled up frequently for emergency use. Before adding water to the water tank, it is necessary to open the venting valve to release the air in the tank. When flushing, open the air valve, and the gas in the water tank should be discharged when the flushing is completed or stopped. When parking in winter, there must be no water left in the water tank and water supply system to prevent freezing cracks.
The above is the introduction of some of the use cases of the concrete mixer truck. We should also pay attention to the cleaning and maintenance, so that the machine can work better. In addition, concrete mixer truck manufacturers should be noted that the capacity, quality and slump should conform to the concrete industry standards and requirements.