Mobile concrete mixer with pump with batching machine
2019.12.04
Mobile concrete mixer with pump combines concrete mixing, pumping, and cloth functions in one, and has the characteristics of compact structure, high efficiency and flexibility. More and more concrete mixer pumps have greatly improved work efficiency and saved labor costs on the construction of buildings, water conservancy projects, bridge and other projects. The concrete mixer with pump equipment combine the trailer concrete pump and concrete mixer together, which can act as a simple concrete batching plant, and will reduce the project investment at the same time.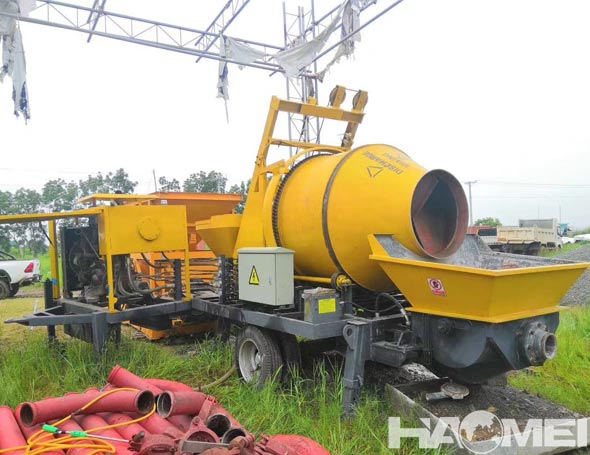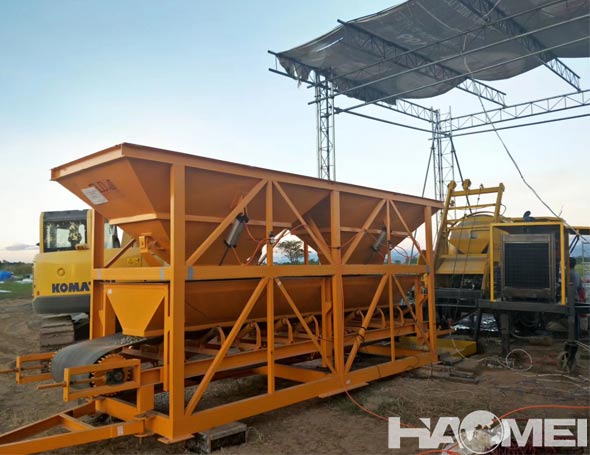 In order to meet the requirements of concrete engineering, it is recommended to use a PL concrete batching machine together with the mobile concrete mixer with pump, which can fully meet the site construction requirements. The concrete mixer and pump and the concrete batching machine cooperate to produce standardized concrete, which fully meets the requirements of project supervisor. We can equip a small batching machine to fully reach the concrete quality of the commercial concrete batching plant. In fact, the concrete batching plant is also a combination of several batching machine silos, weighers and mixers, which has the same function as our concrete mixer pump equipped with a concrete batching machine. Now many customers have bought concrete batching machines, which have a very good effect and improve work efficiency. At the same time, the concrete mix ratio is more accurate and the quality of the concrete is more guaranteed.
Advantages of using a mobile concrete mixer with pump together with a concrete batching machine are:
1. Improve work efficiency and save labor costs;
2. Accurate measurement, accurate concrete proportion and good concrete quality;
3. The mixing ratio is accurate, which can improve the pumpability of the mixed concrete and reduce the probability of plugging.