High efficiency stationary concrete batch plants
2019.12.11
The China
stationary concrete batch plants
are welcomed on the Asia and Africa construction market on account of high efficiency, long service life and low cost. The China stationary concrete batching plant manufacturers have develop and research about the key components of the concrete batching plant, and achieved great effect to improve the efficiency, performance and reduce the maintenance cost.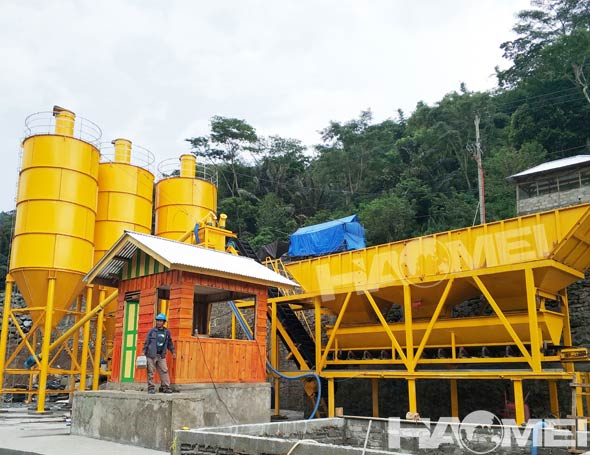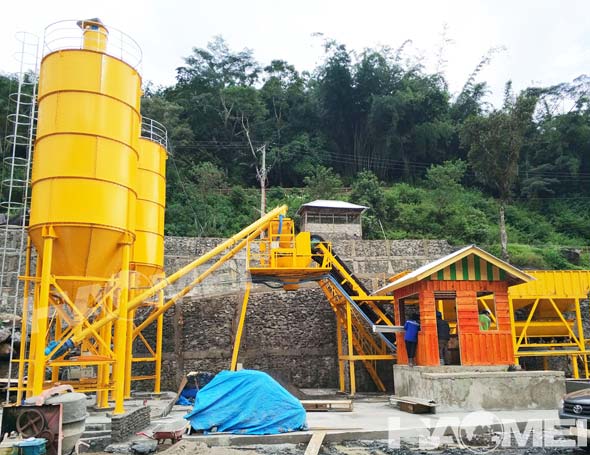 The arc lining plate of the central mixer in the stationary concrete batch plants is a high-chromium wear-resistant alloy cast iron, and its performance indicators meet the requirements, in which HRC≥54, bending strength≥600N/mm2. The end lining plate is made of wear-resistant steel plate. The service life of the liner can reach 40,000 cans. Due to the use of bolts for fastening, the replacement and adjustment of the position of the lining is extremely convenient and quick. The stirring blade in
stationary concrete batching plant
is a high-strength impact-resistant wear-resistant cast iron, and its performance indicators comply with the requirements, in which HRC≥58, bending strength of 600N / mm2.
The deceleration system adopts flywheel end synchronization, closed planetary deceleration, which has compact structure, high transmission efficiency, simple maintenance, long service life, and can be used for concrete mixing with different slumps. The shaft end support of the stirring shaft is separated from the shaft end seal structure to prevent damage to the bearing when the sealing device fails, and an advanced pneumatic seal system is optional.
The entire lubrication system of
stationary concrete batch plants
uses an automatic lubricating oil filling system. The high-pressure thick oil output by the lubrication pump enters the fast progressive oil separator through a safety valve and an oil filter. The oil supply points are separately supplied along the oil pipeline for the same oil points. The lubricating oil effectively enters into each lubricating point and sealing cavity to play the role of lubricating and sealing. Intermittent computer-controlled oil injection method can ensure the lowest fuel consumption under the reliable operation of the shaft end seal.