Stationary Concrete Mixer Plant Made In China
2019.02.26
Stationary concrete mixer plant made in china can be divided as engineering concrete mixer plant for projects and commercial concrete mixer plant for ready mix concrete company. The models of stationary concrete mixer plant of china manufacturer are from HZS25 to HZS240, the HZS series china stationary concrete mixing plant generally consists of the conveying system, the batching device, the mixing system, the dust collection system, the waste water recycling system, the powder warehouse system and management system.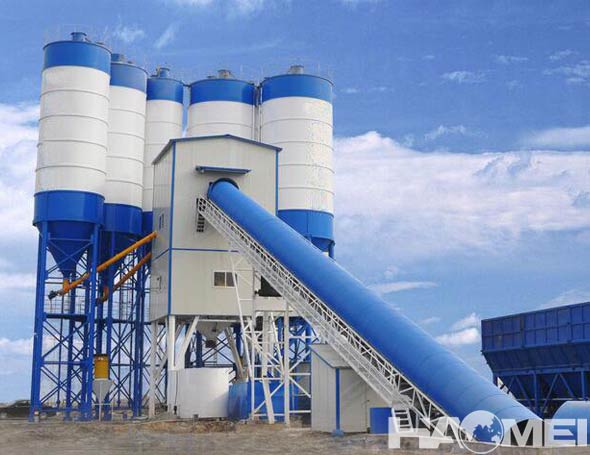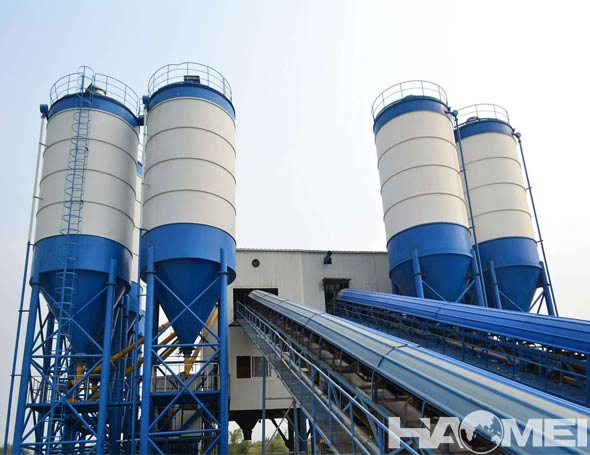 HZS25, HZS35, HZS50, HZS60, HZS75, HZS90, HZS120, HZS180, HZS240 and other are the detailed models of china stationary concrete mixing plants. The price of each concrete mixer plant model in different factory can not be completely unified, the price range is between 20,000 and 250,000 dollars. The invest in the construction of concrete mixing plant equipment, it is necessary to choose a trusted brand, the brand is a symbol of the concrete batching plant, and it is a reflection of the commitment and responsibility of the concrete mixer plant manufacturer.
The Haomei stationary concrete mixer plant made in china has professional production capacity, and chooses the right high-quality steel supplier independently. After the workshop, production, welding, painting and other processes, the stationary concrete mixer plant can be delivered to our customers after strict inspection.