Self Loading Concrete Mixer 3.5 Cubic
Production Capacity: 3.5 Cubic Meter/Drum

Rated Power: 85 Kw

Fuel Tank: 75 L

Water Tank: 620 L
Product Details
Configuration and Drawing
Technical Features
Self loading concrete mixer for sale is a new type of concrete mixer machine. It can automatically feed, move, mix and discharge the concrete. Compared with traditional concrete mixer machine, self loading concrete mixer greatly improves the working efficiency and reduces the working period. The whole working process of self loading concrete mixers just takes ten to fifteen minutes from feeding to discharging. Haomei self loading concrete mixer for sale is used for the construction of irrigation, roads, buildings, factories, urban infrastructure, power, railways and so on.
Advantages of Self loading concrete mixer for sale 3.5 cubic meter are:
1. The self mixing concrete truck can automatic feeding, measuring, mixing and discharging concrete.
2. The self loading mixer for sale has easy operation, high working efficiency, high mixing effect.
3. It has independent water supply system, which can ensure the high quality of concrete.
4. It just need one operator to drive, load, and mix raw material while moving it.
5.Full in-cab machine control ensure easy and comfortable operation
6.Easy maintenance save labors for construction projects.
7. No dead angle assures safe and easy operation
Self loading concrete mixer for sale
has small volume, and driving cab is large enough to accommodate one person. If you need a 3.5 cub self-loading concrete truck mixers, you can leave us message. Our salesman will negotiate all of things with you about the self loading concrete mixer machine, such as, self loading concrete mixer price, color, driving method, shipment method, payment method, etc; then after you pay us, our salesman will monitor the whole production of self loading concrete mixes for sale, he will do test run and inspection before shipment, ensure the machine can function normally.
The reason that Haomei self loading concrete mixer machine can won good reputation is lower price besides high quality. As a professional self loading concrete mixer manufacturer, our enterprise has good rich manufacturing experience. Good production team will strictly control the quality, ensuring you can get our self loading concrete mixer in a good condition. After you leave your message to us in our website, our salesman will reply you as soon as possible. They will communicate with you in detail about what type and model of self-loading concrete mixers you need to buy.
Equipment Model

3.5 cubic self loading concrete mixer

Drum geometrical capacity

4740L

Discharge Capacity

3500L

Engine Model

Yuchai 4105 Turbo-Charged

Rated Power

85kw

Gear box model

ZL-280 Power Shift Gearbox

Gear

2 Forward 2 Back,Front Wheels Steering

Fuel tank

75 L

Total hydraulic system capacity

75 Liters

Oil tank

16 liters

Reducer

HJ80-43

Transmission

Hydraulic

4 wheel driver,2 wheel steering

Hydraulic Pump

CBGQ 2040/2080

Hydraulic Motor

BM5-160

Water tank

620 L

Water supply

Time relay

Overall dimensions(L*W*H)

7830*2680*4170

Wheelbase (mm)

2900

Curb Weight (kg)

7500

Drive Form

Torque converter

Drum rotary

270º

Drum Mixing Speed (r/min)

13-20

Max.Speed (km/h)

30

Maximum grade

30º

Maximum turning radius (mm)

5300

Minimum ground clearance (mm)

380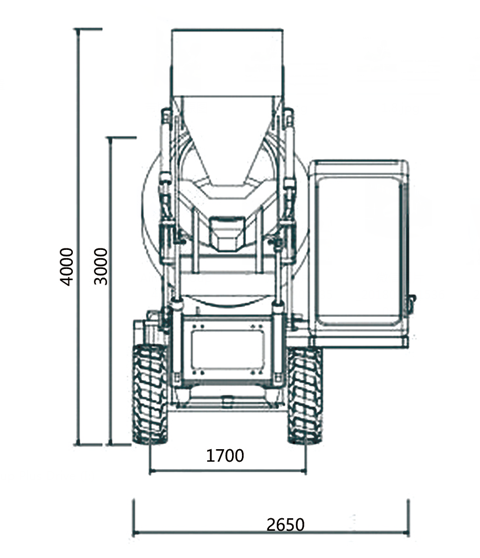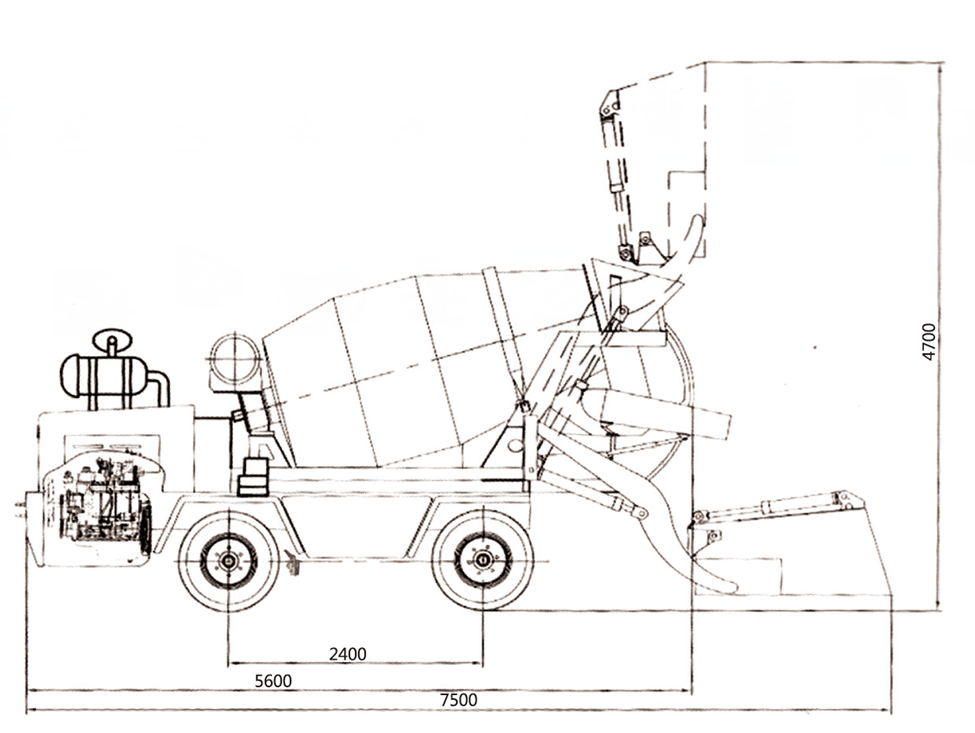 1. Shot blasting machine
When the elements are moved in to the machine, thousands of the little steel balls will heat on the surface of elements. Then the surface will become uneven, and it will increase the adhesive force. So it will ensure good painting.

2. Robot welding
Here are advanced technology of welding robots, which ensures high working efficiency and high accuracy

3. Closed painting room
In order to assure good painting and environmental protection, here is closed painting room. The machine will be shinning even after long time use. Moreover, we can also meet the environmental standards, so that we can manufacturer and delivery the equipment for our customers on time.

4. Sufficient elements stored
Here are sufficient elements stored in our factory, which ensures short delivery time. Meanwhile, we have ability to accept big orders from our customers.

5. Strict quality inspection
Here are quality inspection department, and strict inspection guarantees that the unqualitified equipment will be reworked and will not be delivered to our customers.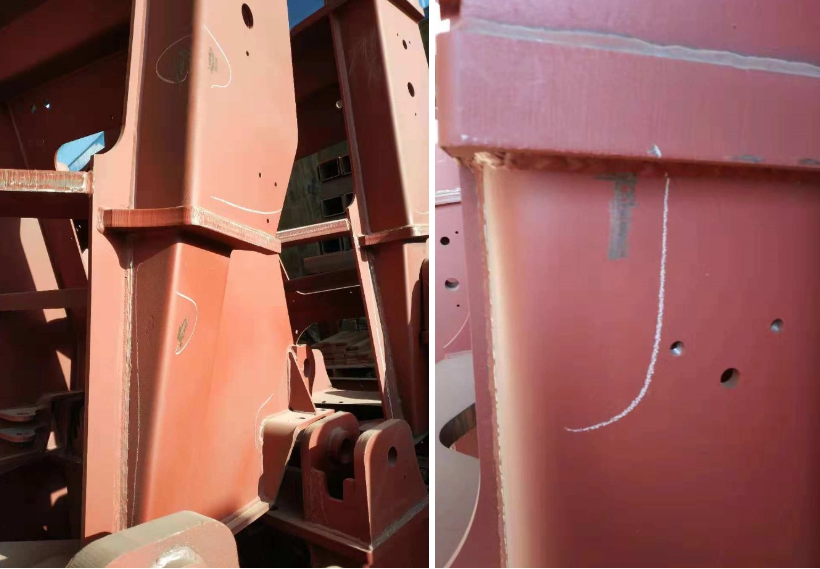 6. Test run
Here are wide areas for our customers to test the self loading concrete mixer truck, and welcome to test the mixer truck in our factory. Driving, feeding, mixing, discharging and climbing are available.

InquiryPlease feel free to submit your inquiry information to us. We will contact with you as soon as possible