Belt Conveyor Type Concrete Batching Plant
2021.09.24
The product features of belt conveyor type concrete batching plant are high productivity, high efficiency and good mixing quality. The belt conveyor concrete batching plant are famous on the market for ground bin type aggregate batching, stable performance and high safety, it adopts inclined belt conveyor to convey, and the site layout is flexible. The belt type concrete batching plant adopts large steel frame design, the overall appearance structure is majestic. High-precision metering and high-efficiency mixing technology can greatly improve concrete mixture quality. The concrete batching plant belt conveyor type are suitable for commercial concrete production and supply, large-scale project construction or large and medium-sized concrete pre-product plants.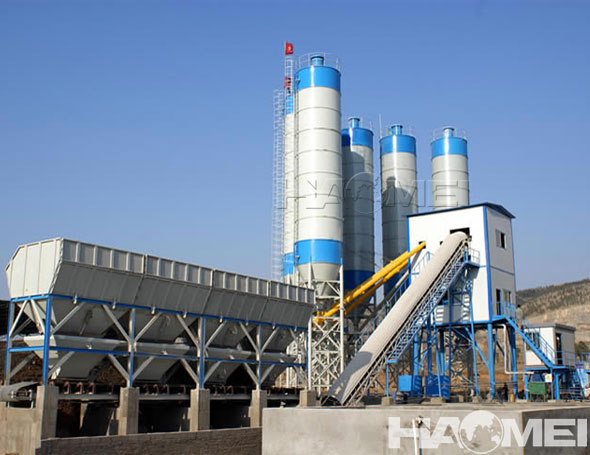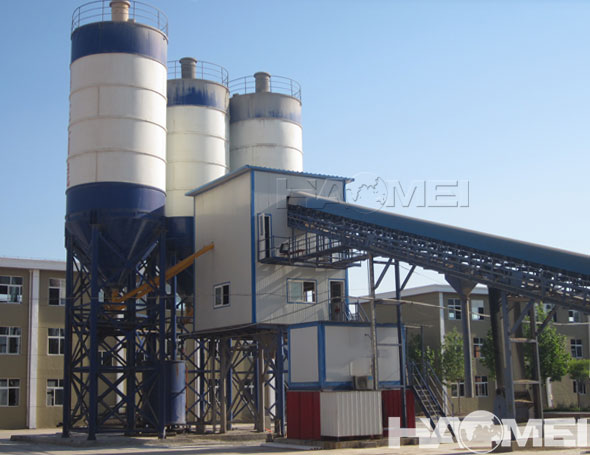 The belt conveyor plays an important role in the operation of the belt conveyor type concrete batching plant. It is mainly to continuously transport the aggregates prepared in the concrete batching machine to the concrete mixer. It can work continuously without waiting for the feeding. When visiting the belt type
concrete batching plant
, you can also notice that in general, large concrete mixing plants use belt conveyors to transport aggregates. Because the belt conveyors are very efficient, they can be said to be a necessary equipment for concrete mixing plants to improve their work efficiency.
In the commercial concrete mixing station, the feeding method basically adopts the belt conveyor method. Except for the small concrete batching plant, the feeding method is not belt feeding, but hopper feeding method. The feeding speed of
belt conveyor type concrete batching plant
is fast, and the working performance is stable, but the installation is more cumbersome and requires professional installers to install. The belt conveyor of the concrete mixing plant is a unique application of the large inclination conveyor belt in the concrete mixing plant, because the design of the concrete batching plant needs to be transported from low to high, so generally ordinary conveyor belts can't meet its transportation requirements at all, and high-incline belts are widely used because of their ribs and partitions, which can effectively prevent side leakage and sliding of materials.