Establish batching plant with high quality
2020.03.13
Establish batching plant
adopts the modular structure, high-performance imported concrete mixer, computer control mode, anti noise, anti dust pollution and environmental protection design. It is a new type of concrete batching plant equipment piled up by Haomei to the market. Of course, every concrete batching plant manufacturer will say that their equipment is good. How about the quality? Is there a standard to judge and how to judge the quality of a concrete mixing plant?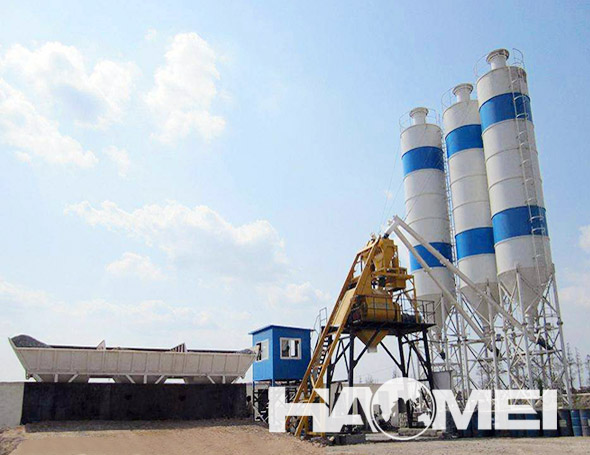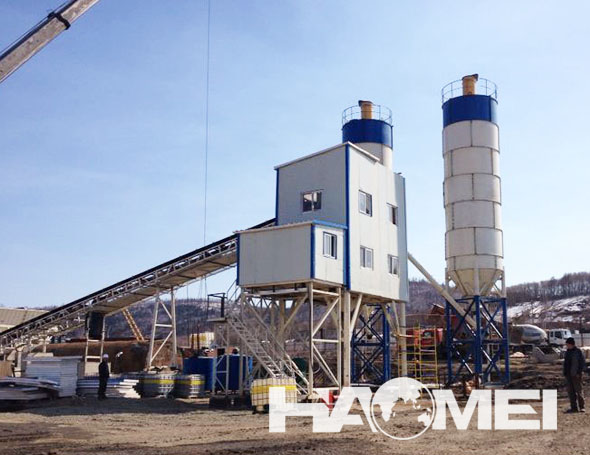 The concrete mixing plant has different models. How to choose a high-quality and efficient concrete batching plant has become a headache for purchasers. Don't panic in case of difficulties. Haomei has a development history of more than 30 years wit excellent product quality, perfect technical guidance and after-sales service are well received by users! Now Haomei tell you the selection of
concrete batching plant
skills. According to many years of experience, there are six skills for selecting concrete mixing plant:
1. Consideration of cost and benefit: investment and return must be the first consideration.
2. Consideration of market competition demand: local concrete demand, local existing batching plant and scale investigation of future development trend. Immediate effectiveness and durability.
3. The consideration of performance mark of common concrete: what kind of concrete mixe is selected based on it.
4. Consideration of concrete task quantity and construction period: in this way, the size of batching plant should be selected, and the instantaneous and average quantity of concrete should be considered.
5. Consideration of construction environment: timeliness of material and cement supply, concrete transportation distance and smooth traffic, etc.
6. Consideration of operator skills:
establish batching plant
with small model has low requirements for operation and maintenance personnel. The structure of large-scale mixing plant is complex, the automation is high, and the requirements for operation and maintenance personnel are also high.