Portable batching plant for sale YHZS
2020.03.18
The models and specifications of
portable batching plant for sale
are complete, including yhzs25, yhzs35, yhzs50, yhzs75, yhzs90, etc. Different models of mobile batching plants have different output, price, configuration and floor area. The movable concrete batching plant equipment is specially designed to provide the concrete mechanical equipment for the project requiring frequent site transfer. Through the design, the batching system, weighing system, mixing host, storage, unloading and full-automatic control system of the portable batching plant are centralized in a towing unit, and the movement of the mixing station is realized by the trailer.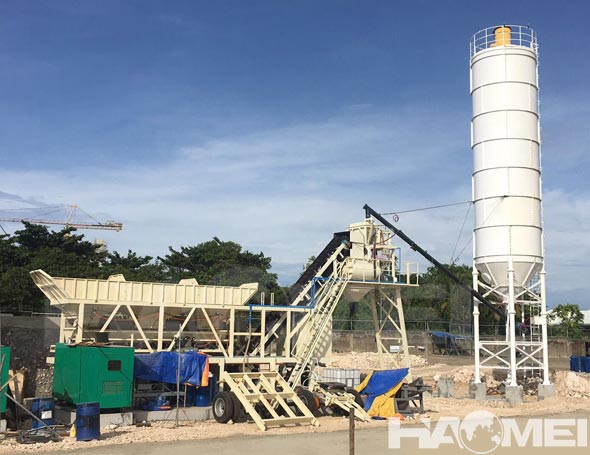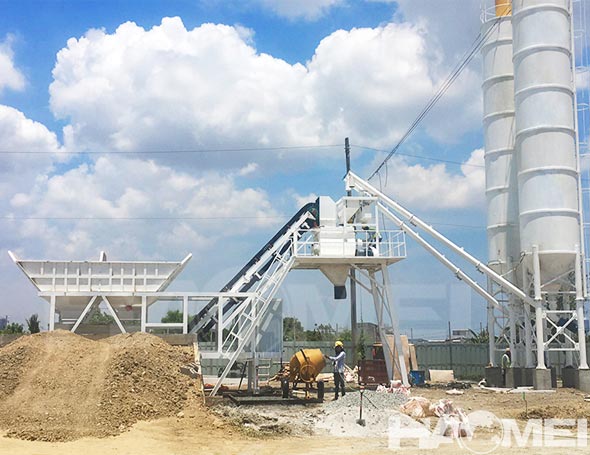 It is convenient to assemble and disassemble of the YHZS series portable concrete batching plant. When the concrete batching plant is transferring, except for the screw conveyor and cement silos, the front end of the whole mobile concrete batching plant can be hauled and moved after falling down. For others, if the walking platform and heightening plate are folded down, all control cables do not need to be removed. The removed accessories can be taken away with the
portable concrete batching plant
. The control room is located at the bottom of the chassis of the main machine and is equipped with the full-automatic control system of the portable batching plant for sale. The control system is the same as that of the fixed concrete batching plant. In the working state, the control room is the front support point of the whole batching plant. During the transfer transportation, the control room is folded up and stored in the air in the bracket. All its control lines do not need to be disassembled. The mobile concrete batching plant is equipped with tires, traction pins, traffic signal devices and brake system, and the maximum allowable speed of the trailer can be up to 50km / h.
Chassis of main machine of
portable batching plant for sale
is a cantilever chassis of mixing main machine. The chassis includes traction pin and parking outrigger of towing truck. The measurement scale of concrete mixer, cement and water admixture is placed on the chassis. Patrol walking platform and handrail are attached around. JS type forced mixer can be used to mix the fluidity and dry concrete quickly and evenly.