Self loading concrete truck mixer manufacturers
2020.02.12
Self loading concrete truck mixer manufacturers
Haomei offer high quality self loading concrete mixer with low price and long service life, the capacity is 1.2-6.5 cubic meter. With its own characteristics of narrow body, short wheelbase, small turning radius and other personalized design, the self loading concrete mixer truck has a strong advantage in the working environment of limited height, width and length, unlike the concrete mixer plant, which has certain limitations. The self loading concrete mixer is mainly applicable to the construction of mines, tunnels, villages, towns, highways, water conservancy projects, large-scale projects in the final, short-term and small-scale projects.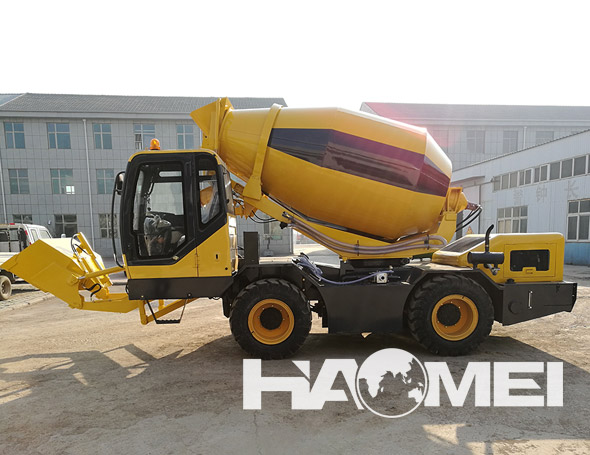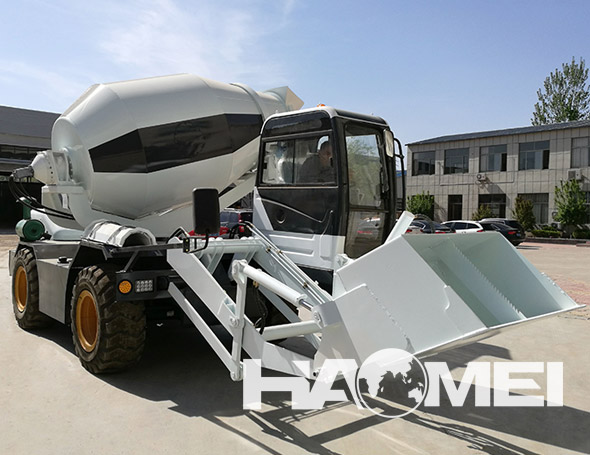 The self loading concrete mixer truck is a new type of concrete mixer truck with the combination of loading, water loading and weighing. The following is the configuration of the
self loading concrete truck mixer
:
1. The cab control has self-locking function to prevent misoperation and improve the safety of vehicle driving.
2. The front windshield of the cab can be adjusted and opened, with better vision and ventilation effect, as well as cold and warm air conditioning.
3. The steps are stamped, antiskid and wear-resistant, beautiful and generous; the handrail design is reasonable, safe and convenient up and down.
4. The rear of the vehicle is equipped with high-power tail lights, which can not only meet the requirements of night construction, but also ensure the safety of personnel and vehicles.
5. Install intelligent devices such as remote control operation, waterway metering, tank mouth sealing are adopted by
self loading concrete truck mixer manufacturers
according to the user's requirements.
6. It is convenient to wash and add water. The four-way water design and tank washing, adding water in the tank, and cleaning the hopper at the material mouth are more convenient